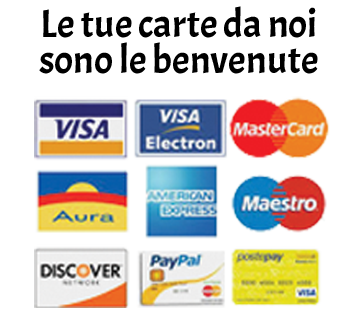 Rentalcash 24, the nato car that counts in 2005 to present thousands of hire and satisfied customers
Car without credit card in rome and province of 10 years is called rome rental 24 cash!
Only you rent a no obligation of credit card auto minibus 9 places and vans
Enough to have one of the following requirements in alternative to classic with credit card numbers in significant visa, mastercard or american express …..
Request a Quick Quote Now
24h SMS – WhatsApp service
(+39) 3476222161
"Send an SMS or WhatsApp with "estimate" writing and one of our operators will call you back within 30 minutes
Direct mailing: gianni@autonoleggih24.it
Extras is everything and always free: baby seat, navigator, chains, snow tires, etc "what other car rentals like Maggiore, Hertz or Avis give you as an extra to be paid separately not included in rate. Only we give it to you free on booking and depending on the availability.
10% Armed Forces and Police
10% owners VISA or MASTERCARD (no electron)
10% courtesy car / replacement reserved for repair shops, body shops and their customers
10% if you pay the rent 30 days before cash
Special Hotel and B & B for your customers free home delivery on Lake Bracciano and neighboring
* Promotions can not be combined and are subject to restrictions in certain periods of the year
Special "Night Coast Half '"
Van Ducato Medium to step 29 euro (from 19:00 to 09.- only from Monday to Thursday)
Special Holiday In All Together
Special Holiday In All Together: Minibus 9 Places – Pay 6 Days And Rent X 7 Days Until 8 Nights !!!
Special Car In Lieu Of "Courtesy"
City Car Cat A Weekly Rate From Euro 150 – 0km.
10 Good Reasons To Rent From Us
1.Free service delivery in Bracciano and neighboring
2.Free service trasfert free from the railway station of Bracciano train station to our office rental
3.Service free transfers from and to the airports of Rome and Termini station FS from 49 € (for rentals minimum of 4 days)
4.Free rental car accessories: child seat, chain and tire temperature, navigator, sunblind, charger mobile phones;
5.Free rental van accessories: ramp loading and unloading bikes, fixing straps and ropes, trolley luggage rack, snow chains, tow bar up to 20 quintals, etc
6. No commission for failure to refill missing fuel
7.No penalty for delays up to 2 hours and night free (if you rent two days over the weekend)
8.No charge for the second and third additional guide
9.Reduce damage with a deductible (mini fully comprehensive insurance) Included
10.Free gated parking for your vehicles that you want to leave during the rental period